Green Institute Board of Advisors - with occasional writings
Medea Benjamin (Founder, Global Exchange and Code Pink)
"U.S. Waters Down Iraqi Peace plan" by Medea Benjamin and Raed Jarrar from Alternet
"The Iraqi reconciliation plan unveiled by Prime
Minister Al-Maliki on Sunday had the potential to mark a turning point
in the war. But thanks to U.S. interference, instead of a road map for
peace, the plan that emerged looks more like a bump in Iraq's torturous
path to continued violence and suffering."
Angana Chatterji (California Institute for Integral Studies)
"Don't Damn Narmada" April 16, 2006 on ZNet
"Dams are not the temples of India, they have become its burial grounds."
Richard Falk (Professor Emeritus, International Law, Princeton University)
"After the nuclear non-proliferation treaty" April 27, 2006 on OpenDemocracy
"The Nuclear Nonproliferation
Treaty – which was signed in 1968, and came into force in 1970 – has
generated a new set of pretexts for launching aggressive war."
Mike Feinstein (former Mayor of Santa Monica, California)
Mayor
Michael Feinstein says his liberal agenda has helped busines thrive,
bettered the lives of residents and made Santa Monica the envy of other
cities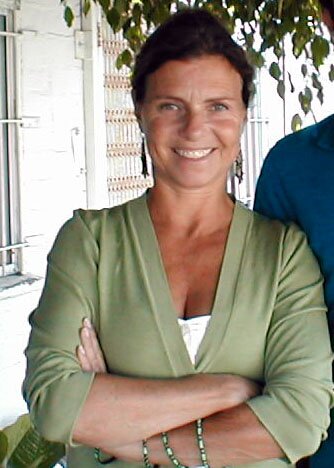 Annie Goeke (Earth Rights Institute)
Eva Goes (Swedish Green Forum)
Richard Grossman (CELDF, POCLAD Founder)
Can Corporations be Accountable?
"Throughout this nation's history, there has
always been plenty of genuflecting to democracy and self-governance.
But the further each generation gets from the Revolution, the less the
majority act like sovereign people. And when it comes to establishing
the proper relationship between sovereign people and the corporations
we create, recent generations seem to be at a total loss."
Randall Hayes (Executive Director, International Forum on Globalization; President, Rainforest Action Network)
David Korten (Writer/Lecturer/Engaged Citizen)
David has published a critical new book called "The Great Turning - From Empire to Earth Community"
"Future generations, if there is a livable world
for them, will look back at the epochal transition we are making to a
life-sustaining society. And they may well call this the time of the
Great Turning. "
-- Joanna Macy
Jerry Mander (Founder, International Forum On Globalization)
Bill McKibben (Author)
"The Chinese, who use an eighth
as much energy per capita, are only beginning to burn fossil fuel in
large quantities, and they're using it to pull people out of poverty,
not indulge their taste for Lincoln Navigators. And it's politically
hopeless: The Chinese, and the rest of the world, simply will not
accept the idea that the atmosphere belonged to us, we filled it with
carbon, and now they need to find a new strategy for development."
Scott McLarty (Green Party Media Coordinator)
John Rensenbrink (Green Horizon Quarterly)
Dr. Vandana Shiva (Physicist/Ecologist/Author)
NGO's to launch Bija yatra to protect farmers' interests
"The Bija yatra 2006-2007 is
being launched on May 10 in Maharashtra to mark 150 years of our
struggle for freedom by building a movement to stop the genocide of our
farmers and and reclaim our food sovereignty," said Dr Vandana Shiva,
Director of the Research Foundation for Science, Technology and Ecology.
Sam Smith (Editor, Progressive Review)
OVER 40 YEARS INSIDE THE BELTWAY, OUT OF THE LOOP & AHEAD OF THE CURVE - The Progressive Review